Paying through Paypal without setting up an account.
You can still pay for an unlock code for Chrono Connect using your credit or debit card WITHOUT setting up a Paypal account!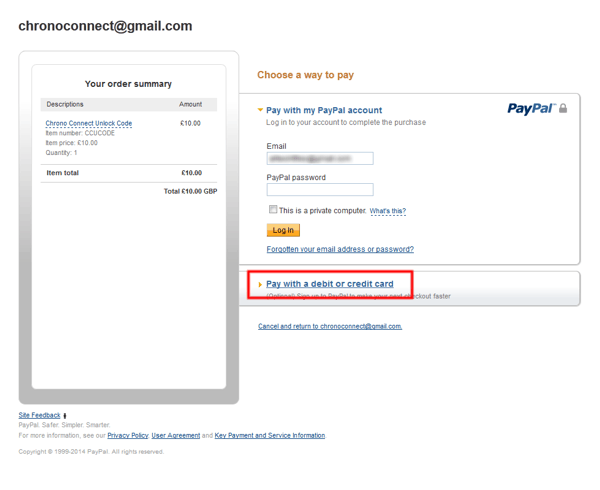 Just click 'Pay with a debit or credit card' in the area shown below instead of logging in/creating an account and your payment will be taken without an account.
Back to Unlocking Chrono Connect.