Chrono Connect Mobile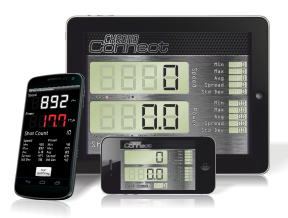 Chrono Connect Mobile monitors the speed of pellets leaving your air rifle or pistol and display the speed and power for you in your chosen speed and power units.

Available in free to use 'Lite' version or a premium 'Pro' version on both Android and iOS devices.


Pro features
The Pro version has the following features not in the Lite version.
Unlimited Shot Strings
String Statistics
Full String Shot List
Graph of String Shots
String Manager
Comprehensive Pellet Lists
Comprehensive Gun Lists
Visual Power Warnings.
Internet Database Update.
and more...